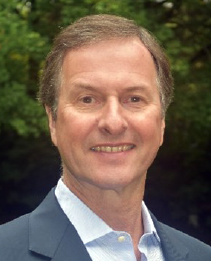 David Frediani
Senior Advisor
David is Senior Advisor to Cyber Special Ops, LLC, with more than 35 years of global business and insurance experience. David was President of US Field Operations, Strategic Relations and Global Marketing at Ironshore, Inc. (now part of Liberty Mutual), responsible for 17 offices across the US. Prior to this, he was President of Ironshore International, responsible for developing the strategy and opening the Latin American operation; President of the Canadian entities, as well as leading the distribution of Ironshore's Lloyd's of London specialty products across the US.
Prior to Ironshore, David worked at Marsh & McLennan Companies for 30 years, of which 24 years were dedicated to international responsibilities in Latin America, Asia, Continental Europe, and the U.K. He has held positions in global strategic oversight, country management, client relationship management, business development, and marketing. He served as Senior Vice President of International and Client Development for Marsh & McLennan Companies, based in New York, and was a Managing Director of Marsh Inc. for Europe, Middle East and Africa and a member of the European Board and Executive Committee. Prior to Marsh, he was Branch Manager for Johnson & Higgins in Milan, Italy; Country Manager in Kuala Lumpur, Malaysia; and senior representative in Mexico City, Mexico.
David has been involved with many organizations including the World Economic Forum, American European Business Association, Council on Foreign Relations, and the Advisory Council of VCU Risk & Insurance Studies Center. He is currently the Chairman of the Board of St Paul's Cathedral Trust in America, and a member of the Global Advisory Council of the University of Virginia Darden School of Business.
David holds a Masters in International Management from the Thunderbird School of Global Management and a Bachelor's of Science Degree in Business Administration from the University of San Francisco.