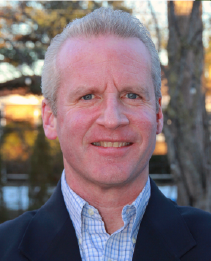 John Brosnan
Chief Operating Officer
John is Chief Operating Officer with Cyber Special Ops, LLC, with more than 30 years of legal and insurance brokering experience. Prior to joining Cyber Special Ops, John served as Senior Vice President at Aon Corporation for 18 years, helping launch Aon's industry leading Professional Risk Solutions Group. John was the central brokerage figure in some of the early – and to date still some of the major -- industry cyber breaches. John also structured complex cyber and professional liability programs for Fortune 2000 and Middle Market companies, where he pioneered coverage components and features that had not existed previously.
John also served as the Director of Aon's first Global Intellectual Property Insurance program, where he developed strategic IP partnerships and built multi-hundred million dollar insurance programs. Prior to joining Aon, John served as a litigation attorney for 10 years at two Chicago area law firms. John has also been involved in the development and commercialization of a number of new consumer products.
John holds a Juris Doctorate from The John Marshall Law School in Chicago and a Bachelor of Arts degree from Loyola University in Chicago. John has been a regular speaker at numerous industry events and currently resides in the Chicago area where he and his wife have raised 5 sons.