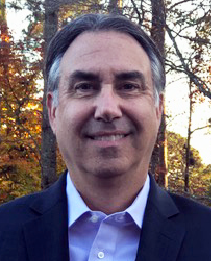 Kurt Suhs
Chief Executive Officer
Kurt Suhs serves as Founder and Chief Executive Officer for Cyber Special Ops, LLC, a Georgia-based company that provides its clients with Concierge Cyber®. Modeled after roadside assistance, Concierge Cyber is a low-cost membership that guarantees members emergency response to a cyberattack or data breach through a team of highly respected third-party service providers, on a pay-as-you-go basis, at pre-negotiated and substantially discounted rates. Kurt has over 35 years of experience in the insurance and financial services sectors and helped launch the first cyber insurance product in 1997.
Prior to founding Cyber Special Ops, Kurt served as SVP and Cyber Chief Underwriting Officer for 9 years at Ironshore Insurance, a Liberty Mutual Insurance Company, where he was responsible for innovating cyber insurance products and risk management solutions across all lines of coverage on a global basis. Earlier in his career Kurt was an Investigator with the FDIC where he investigated financial institution fraud and professional liability claims for failed banks. He also represented the FDIC in the New England Bank Fraud Working Group, assisted the FBI in criminal investigations, and performed FIRREA forfeitures and seizures. He taught courses on financial institution fraud, directors' and officers' liability insurance, criminal restitution recovery and civil asset forfeitures at the FDIC's national training facility in Washington D.C.
Kurt holds a Georgia property and casualty insurance license and Georgia surplus lines insurance license. He is an active member of the Professional Liability Underwriter's Society (PLUS) and served 13 years on the PLUS Southeast Steering Committee.
Kurt is also an active speaker and has authored several articles and educational courses on subjects such as risk management, cyber insurance and financial institution fraud. He has contributed material to two World Bank publications: Electronic Security: Risk Mitigation in Financial Transactions and Electronic Safety and Soundness.
Education
B.S. in Economics, University of Massachusetts
B.A. in Geology, University of Massachusetts
M.B.A. in Accounting, Western New England College
Licenses
Resident Surplus Lines Broker, Georgia - #554368
Resident Agent, Georgia - #554368